Palm Sunday
Sunday 10th April 2022
8am and 10am: Celebrant/Preacher: Judith
We Pray for the Sick:
Ian (Barrington), Alexandra, Pat (Peters), Gwen
We Remember: John Habgood (Priest), John Richardson, Jean Piper
HYMNS
11 All Glory, Laud and Honour
521 O Jesus Thy Way, not mine, O Lord
346 My Song is love unknown
435 Ride on, ride on in majesty
SUPPORTING UKRAINE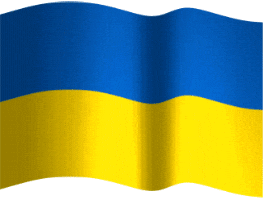 During Lent we are holding a retiring collection for the people of Ukraine. All the money will be sent to the DEC Ukraine Humanitarian Appeal. Please give generously.
CARING AND SHARING: The collection tin is on the font for donations.
EASTER EGG APPEAL: We are collecting today for the Family Support Work Easter Egg Appeal. FSW gives Easter Eggs each year to families in need. There is a basket for donations at the back of the church.
HOLY WEEK: There are a number of Services and Events, which will be happening at the three churches during Holy Week. See the poster, and please do take a handout, available on the font. More details available here:
https://www.stanneslewes.org.uk/post/holy-week-at-st-annes-2022
MORNING PRAYER: Spend time in the presence of God, each Monday, Tuesday and Wednesday, starting at 9:15am (usually lasts 30 minutes) in St Anne's.
2022 ELECTORAL ROLL: From Sunday 10th April until Sunday 24th April. Application Forms for Enrolment on the Church Electoral Roll 2022 will be in a wallet on the Font. Completed forms should be placed in the named brown envelope alongside by the 24th April. Members of the congregation whose names are on the current 2021 Electoral Roll DO NOT need to complete a new form.
LEWES PASSION PLAY GROUP: SINGING FOR EASTER
Saturday 16th April, 10.30-12.00 Words and music to celebrate the message of Easter, in and around Lewes town centre. Come and listen, join in the singing and take time to reflect on what Easter means for us today. This is an event which might pop up anywhere in the centre of town between 10.30 and 11.30, with everything coming together in the Cliffe precinct at 11.45. If you would like to join the singers and performers beforehand you're welcome to join a time of open prayer at Eastgate Baptist Church at 8.45 on the morning of Saturday 16th April.
ONLINE AND CARD TRANSACTIONS: Donations can now be made through our website (the DONATE button is in the top right-hand corner of every page). We are also a short time away from being able to accept donations via credit/debit card in church. (Cash is still accepted.)
A MESSAGE FROM BEN
Please feel free to phone me or drop me an email. I'll be delighted to hear from you. My contact details are:
Rev'd Ben Brown, 01273 933357, email: rectorstanneslewes@gmail.com
DIARY
The Church website www.stanneslewes.org.uk has a diary, showing all the dates of things happening within the church. Click on "What's On" and select "Diary".
FOLLOW ST ANNE'S CHURCH ON SOCIAL MEDIA
We are on Facebook and Twitter, as well as the website. So, if you wish to be kept up to date with the latest announcements or information, between services, then follow:
FACEBOOK: https://www.facebook.com/StAnnesChurchLewes/
TWITTER: https://twitter.com/ChurchStAnnes
To include an item in the bulletin, please contact Ashley Price: ashley.price@sky.com
If you don't have email, call me on 01273 409410
(For items to be on next Sunday's sheet, please supply to me by Thursday)