Mothering Sunday
Sunday 27th March 2022
8am and 10am: Celebrant/Preacher: Ben
We Pray for the Sick:
Ian (Barrington), Alexandra, Pat (Peters), Paul, Gwen
We Remember: Dorothy Parrott, Jack Partlett, Dee Barr
HYMNS
448 Sing we of the blessèd Mother
548 When I needed a neighbour
444 Silent Night
467 Tell Out, My Soul
SUPPORTING UKRAINE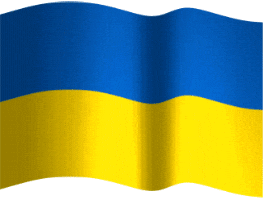 During Lent we are holding a retiring collection for the people of Ukraine. All the money will be sent to the DEC Ukraine Humanitarian Appeal. Please give generously.
FUNERAL FOR GARRY FARRANT will be at St Anne's on Tuesday 12th April at 12 noon.
LENT COURSE: The Bible as Guide for the Spiritual Life
Drawing Close to God in Lent. Our last session is this Tuesday, at St Anne's Church, 10:30am to 12pm.
LUNCH TIME CONCERT – THIS THURSDAY 1:10pm (lasting approximately 40 mins):
Ensemble Reza, with Louisa Lam: The first concert will include Rachmaninov's Trio Elegiaque No.1, and Beethoven's The Ghost. Admission is free (there will be a retiring collection).
2022 ELECTORAL ROLL: Richard Saunders, the Church Electoral Roll Officer, gives the statutory notice that Application Forms for Enrolment on the Electoral Roll 2022 will be available from Sunday 10th April until Sunday 24th April from the wallet on the Font. Completed forms should be placed in the named envelope alongside by the 24th April. Members of the congregation whose names are on the current 2021 Electoral Roll DO NOT need to complete a new Form.
A MESSAGE FROM BEN
Please feel free to phone me or drop me an email. I'll be delighted to hear from you. My contact details are:
Rev'd Ben Brown, 01273 933357, email: rectorstanneslewes@gmail.com
DIARY
The Church website www.stanneslewes.org.uk has a diary, showing all the dates of things happening within the church. Click on "What's On" and select "Diary".
FOLLOW ST ANNE'S CHURCH ON SOCIAL MEDIA
We are on Facebook and Twitter, as well as the website. So, if you wish to be kept up to date with the latest announcements or information, between services, then follow:
FACEBOOK: https://www.facebook.com/StAnnesChurchLewes/
TWITTER: https://twitter.com/ChurchStAnnes
To include an item in the bulletin, please contact Ashley Price: ashley.price@sky.com
If you don't have email, call me on 01273 409410
(For items to be on next Sunday's sheet, please supply to me by Thursday)